All religions have a geographical place of worship reference. If the I.T. industry were ever to be a religion, its holiest city would definitely be San Francisco.
This tech capital of the world, a cultural and economic power house of the U.S. is definitely a jewel of the California State.
Read more below why San Francisco should be on your destination list when visiting the West Coast of the United States.
Overview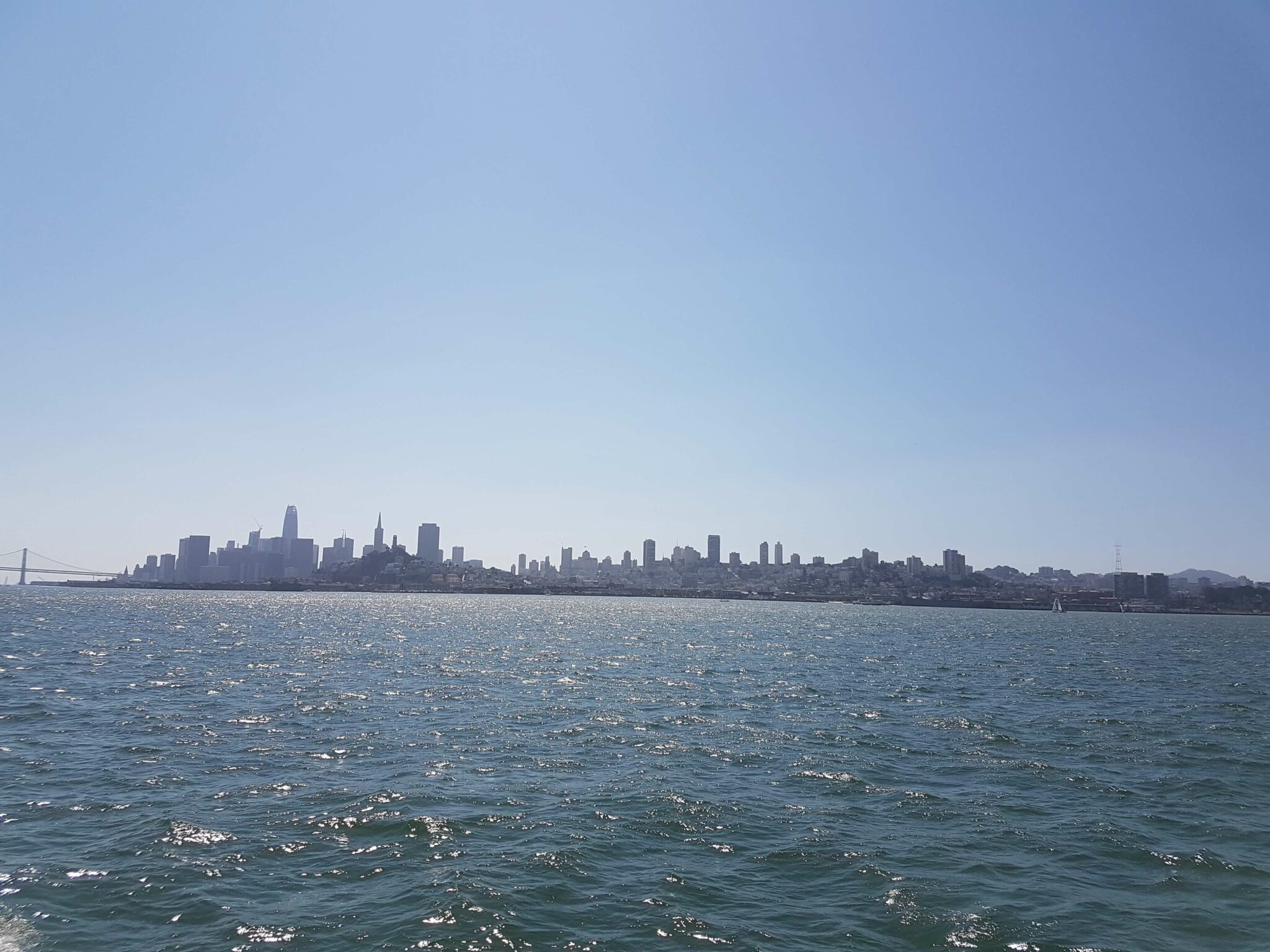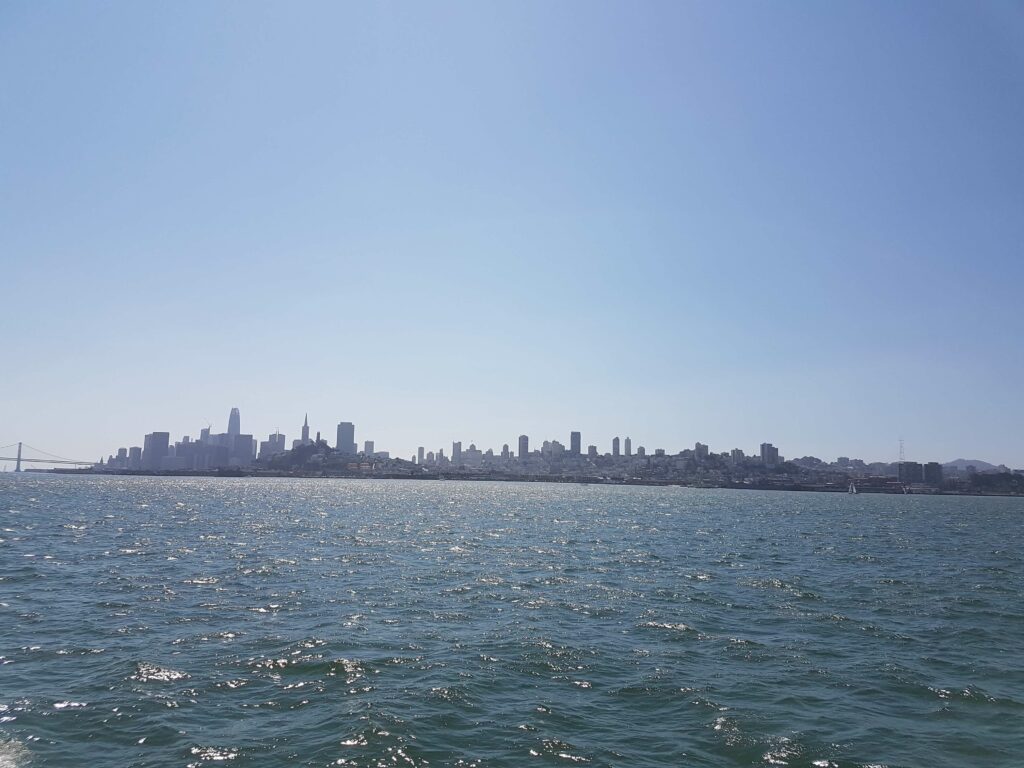 San Francisco pronounced /ˌsæn frənˈsɪskoʊ/ in Spanish for "Saint Francis", officially the "City and County of San Francisco", is a cultural, commercial, and financial centre in the U.S. state of California.
San Francisco was founded on June 29, 1776, when colonists from Spain established the Presidio of San Francisco at the Golden Gate and Mission San Francisco de Asís a few miles away, both named for Francis of Assisi.
The city proper hosts just under 900 000 residents and is one of the most prosperous cities in the U.S.. Actually, California is rumoured to be the 5th largest economy just after the U.K. should it be a country.
The California Gold Rush of 1849 brought rapid growth, making it the largest city on the West Coast at the time. To help aid this growth a lot of Asians namely Chinese arrived to the New Continent to help with the shortage of labour.
Nowadays the Gold Rush is over but California through favourable policies started a new rush – the venture capitalist I.T. "Rush". Thus, making San Francisco the main choice for headquarters of companies such as Wells Fargo, Twitter, Block, Airbnb, Levi Strauss & Co., Gap Inc., Salesforce, Dropbox, Pacific Gas and Electric Company, Uber, and Lyft, all household names as you may know.
Travel and Accommodation
I definitely recommend going on a self guided tour of this city. It can be much more rewarding than as part of a packaged tour.
To begin with, depending on where you come from, San Francisco is easily accessible by all means of transport. If you're planning to fly in, there are plenty of flights to choose from. Have a look at our article on how to find cheap flights for some tips.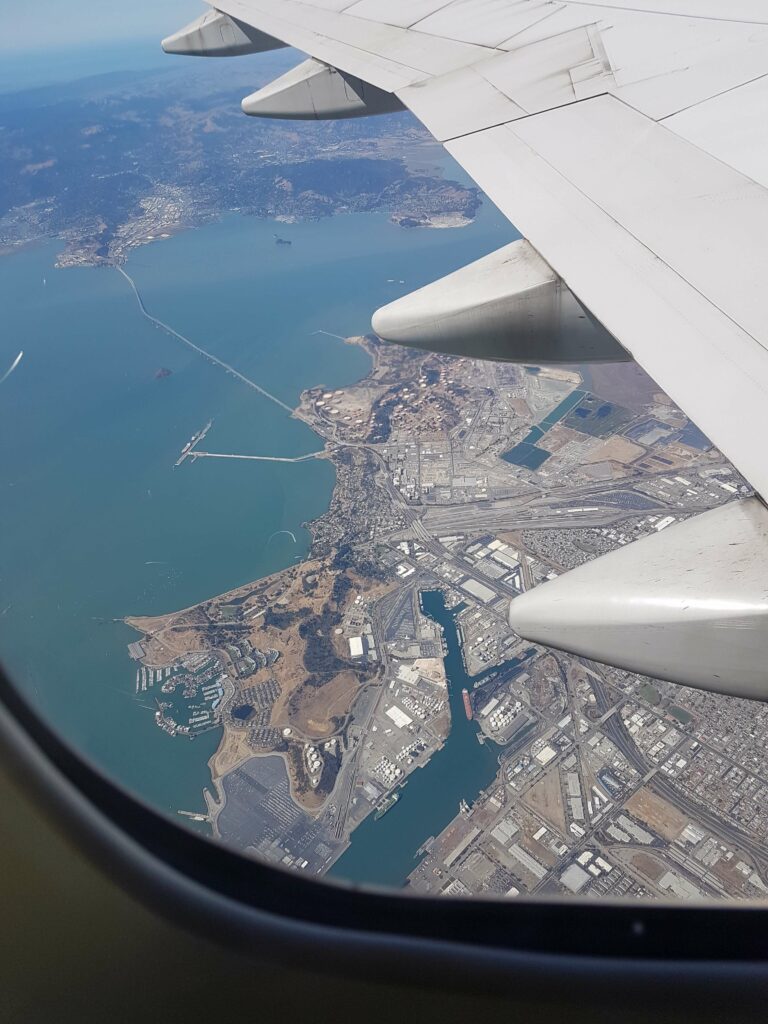 Flights to and from London can be as long as 10h and fairly pricey so be sure to book your trip smartly.
San Francisco International Airport (SFO), is a large airport offering many options for travellers to go in and out of the city.
The airport is situated 20 min by car from the city centre. For best fares be sure to check Omio as they might be able to find you cheap transfers.
In terms of accommodation, San Francisco and in general the Bay Area (metro area) can be fairly expensive no matter how you put it. Use TripAdvisor or Booking.com to check for any properties well in advance and see if you can squeeze any discounts if possible.
Remember this place is a Mecca of the I.T. business world – there will always be corporate demand for hotels. As an idea for my hotel which was this Holiday Inn San Francisco-Golden Gateway, I paid $330 per night with an additional $31 for breakfast. In all fairness, it was a good breakfast…
Top things to do in San Francisco
First and foremost, get out of your hotel, go out and breathe. Inhale and exhale, congrats, you've made it to one of the most expensive 121 km2 in the world.
What you'll find with San Fran is unlike New York, it comes across as a much more peaceful city. Don't get me wrong, there are still traffic jams, but not in the way you can see the in New York and London.
If you don't have enough time in the city, you might consider Hop-on Hop-off San Francisco Bus Tour to cover the main attractions.
I'd suggest you start your visit in the city centre itself. There you will find all the sky scrappers, definitely worth a photo. As you progress through the main boulevards, you'll also be able to see the famous San Francisco cable cars.
They are the world's last manually operated cable car system and an icon of the city itself. And by all means, get yourself a ticket and hop-on! Tickets start at $8.
As you stroll through you'll notice how the city is basically on hills, some of them can be quite steep. Make sure your fitness is up to scratch as you'll be doing a lot of cardio exercise all day.
Next stop I'd recommend is the Transamerica Pyramid, an iconic building, second tallest building just after the Salesforce Tower. This building features in all movies you would've seen about San Francisco, so go see it for yourself so you can say: "I was there!".
The city itself looks very well maintained and clean however, must be said that homelessness is an issue due to the rising costs of living some people have found themselves squeezed out.
Speaking with an American on the plane he actually mentioned the main issue with San Francisco and the wider Bay Area is that whenever an Executive moves into a neighbourhood, prices rise immediately, making the housing market even more inaccessible.
By now you would've seen how windy the city is. Make sure to wrap up accordingly as the area is always windy, similar to New York.
As you progress, further in the city centre, head over to the San Francisco City Hall. It is the seat of government for the City and County of San Francisco, California. Re-opened in 1915 in its open space area in the city's Civic Center, it is a Beaux-Arts monument to the City Beautiful movement that epitomized the high-minded American Renaissance of the 1880s to 1917.
Around this area there are other main attractions such as the Opera, The Public Library, The Asian Arts Museum and many more. Once you are done, I'd suggest you head towards the Fisherman's Wharf.
Now at some point you will see Golden Gate straight which in itself looks stunning on a sunny day. However, head to the right towards Lombard street. Lombard Street is an east–west street that is famous for a steep, one-block section with eight hairpin turns.
Now head yourself up the Russian Hill, careful, it's steep. Going up the hill I remember how I was running out of breath whilst some ladies not far behind me overtook me without any effort. I know, but what can one do when London's steepest point are the stairs at Saint Paul's Cathedral.
Having said this, as you go up, you get to see all these typical wooden houses all laid in steps. An iconic set are The Painted Ladies; a row of houses that appear in movies when portraying San Francisco. And don't get me wrong they do look nice, but $1 000 000 wouldn't be enough to get a house here. That is the San Fran housing market.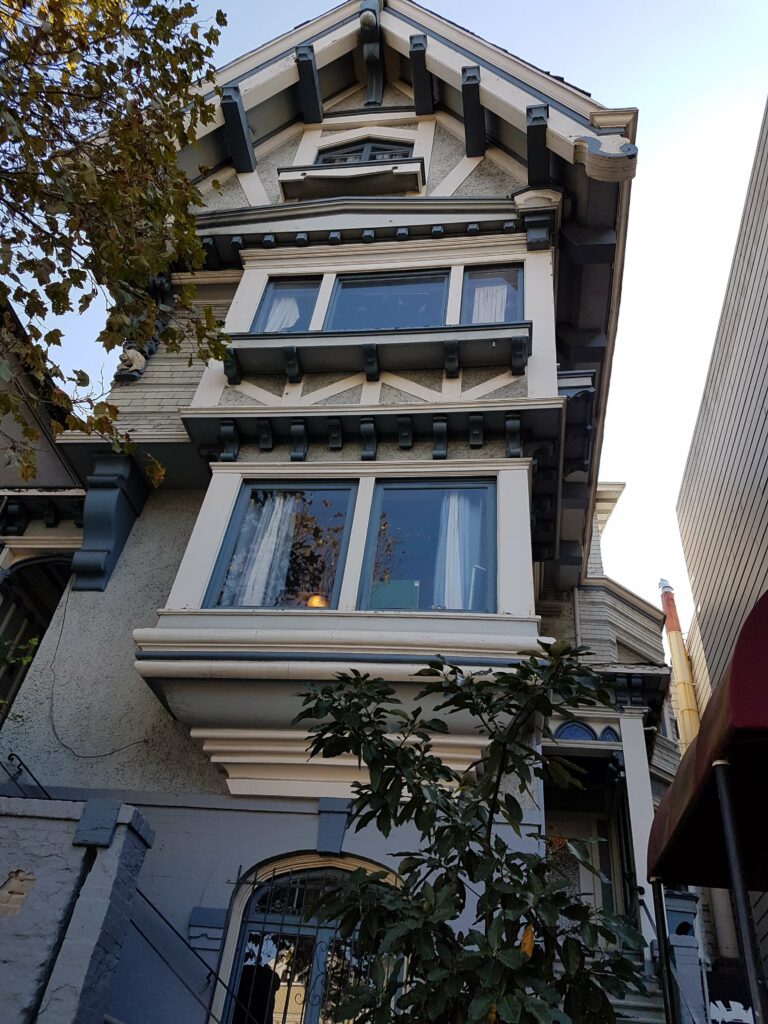 As you reach the top of the hill, take some time first to catch up on your breath and then behold the breath-taking view. Golden Gate Bridge to your left, the famous Alcatraz prison island right in front, the Fisherman's Wharf, slightly to your right with Coit Tower to your right.
I'd also recommend San Fran by night as the city truly comes to life in bright colours, literally.
Furthermore, some of the iconic points of interest I'd suggest going to:
Pier 39
Pier 39 is known for its spectacular views of San Francisco Bay including the Golden Gate Bridge, Bay Bridge and Alcatraz, as well as the world famous California sea lions hauled out on K-Dock.
One thing I found interesting is the colony of sea lions and their funny appeal. One for the photos for sure!
Whilst you are here be sure to head over to Ghirardelli's. At Ghirardelli Square, boutiques and eateries reside in the famed former chocolate factory. Whilst the chocolate is ok, it is more catered for American tastes, closer to Hershey's than to Milka or Cadbury.
Whilst you are there, do sit down by the beach in front of the chocolate factory and admire the greatness of the Golden Gate Bridge. A view to lose yourself in for sure.
Also, why not take a closer look of the great red bridge from the Hyde Street Pier. A series of old era ships are on display with many restaurants and shops offer a cold refreshments and local cuisine.
As the 49ers, a local term for Gold Rush prospectors, came they also needed to be fed as they looked for gold in these parts. A Frenchman by the name of Boudin set up a bakery selling tasty hearty sourdough bread. Actually, San Francisco is well known throughout the U.S. as the sourdough capital.
Nowadays, Boudin's is a bread museum but still keep itself true to how it started – a bakery. French style baguettes, sourdough loafs, tasty pastries they've got them all, freshly made every day using the mother culture from Boudin's times.
Fisherman's Wharf
Fisherman's Wharf, on the northern waterfront, is one of the city's busiest tourist areas. Souvenir shops and stalls selling crab and clam chowder in sourdough bread bowls appear at every turn, as do postcard views of the bay, Golden Gate and Alcatraz.
At Fisherman's Wharf at Pier 45, you can also see two World War II-era vessels & antique arcade museum.
Like what you are reading? Why not join us for other journeys by subscribing to our newsletter:
Golden Gate Bridge
From Fisherman's Wharf get a boat trip that takes you all the way under the bridge. The trips tend to run even a bit further in the sea itself and offer a good overview of the city itself and historic facts.
That's how I found out that actually due to a mirage effect, the Spanish weren't able to discover the area up until later in the "New Spain" era. Initially being discovered by mistake when a ship came dangerously close to what it was thought to be the shore.
The bridge's construction began on January 5, 1933. The project cost more than $35 million ($529 million in 2020 dollars), and was completed ahead of schedule and $1.3 million under budget (equivalent to $24.5 million today). Take that for project management skills!
And as many might describe it, as the most photographed bridge in the world.
Alcatraz Prison
From Fisherman's Wharf you can get yourself a boat trip to Alcatraz. An interesting thing is that, the famous prison from which Sean Connery escaped in his movie "The Rock" in 1996, is actually on Indian land. Yep, you read that right, it's been claimed by the local Sioux tribe. Thus making the area an enclave according to the Treaty of Fort Laramie (1868).
Whilst I didn't choose to go on the island itself, my boat trip went around the old prison and I was able to see it in all its graffiti splendour.
The Palace Of Fine Arts
A reminiscent of the Pana-Pacific International Exposition hosts a Greco-Roman architecture which is fairly impressive and tall arches and enchanting nearby water fountains and gardens.
The Panama–Pacific International Exposition was a world's fair held in San Francisco from February 20 to December 4, 1915. Its stated purpose was to celebrate the completion of the Panama Canal, but it was widely seen in the city as an opportunity to showcase its recovery from the 1906 earthquake.
Whilst you are here, head over to the Presidio. This was the strategic fort initially as it had a good overview of the Bay Area. Today, it offers tourist a great opportunity to take some great photos.
Ferry Building
The opening of the Bay Bridge and Golden Gate Bridge, along with mass use of the automobile, rendered the daily commute by ferryboat obsolete. By the 1950's, the Ferry Building was used very little.
The historic interior of the Ferry Building structure was lost in 1955, when much of the building was converted to standard office space.
In March 2003, the landmark San Francisco Ferry Building reopened to the public after an extensive four-year restoration. The Ferry Building Marketplace, a world class public food market, is organized along a dramatic indoor street, the Nave.
Whilst it still offers some limited ferry services the main attraction would be the marketplace itself and the nearby cafes.
Chinatown
This is one of the oldest and most established Chinatowns in the U.S. Beyond iconic Dragon's Gate, a bustling maze of streets and alleys brims with dim sum joints and other traditional eateries. Also found are herbalists, bakeries, souvenir shops, and dark cocktail lounges and karaoke bars.
A must for anyone that wants to try authentic Chinese restaurants and dare I say it – bubble tea.
Food and drink highlights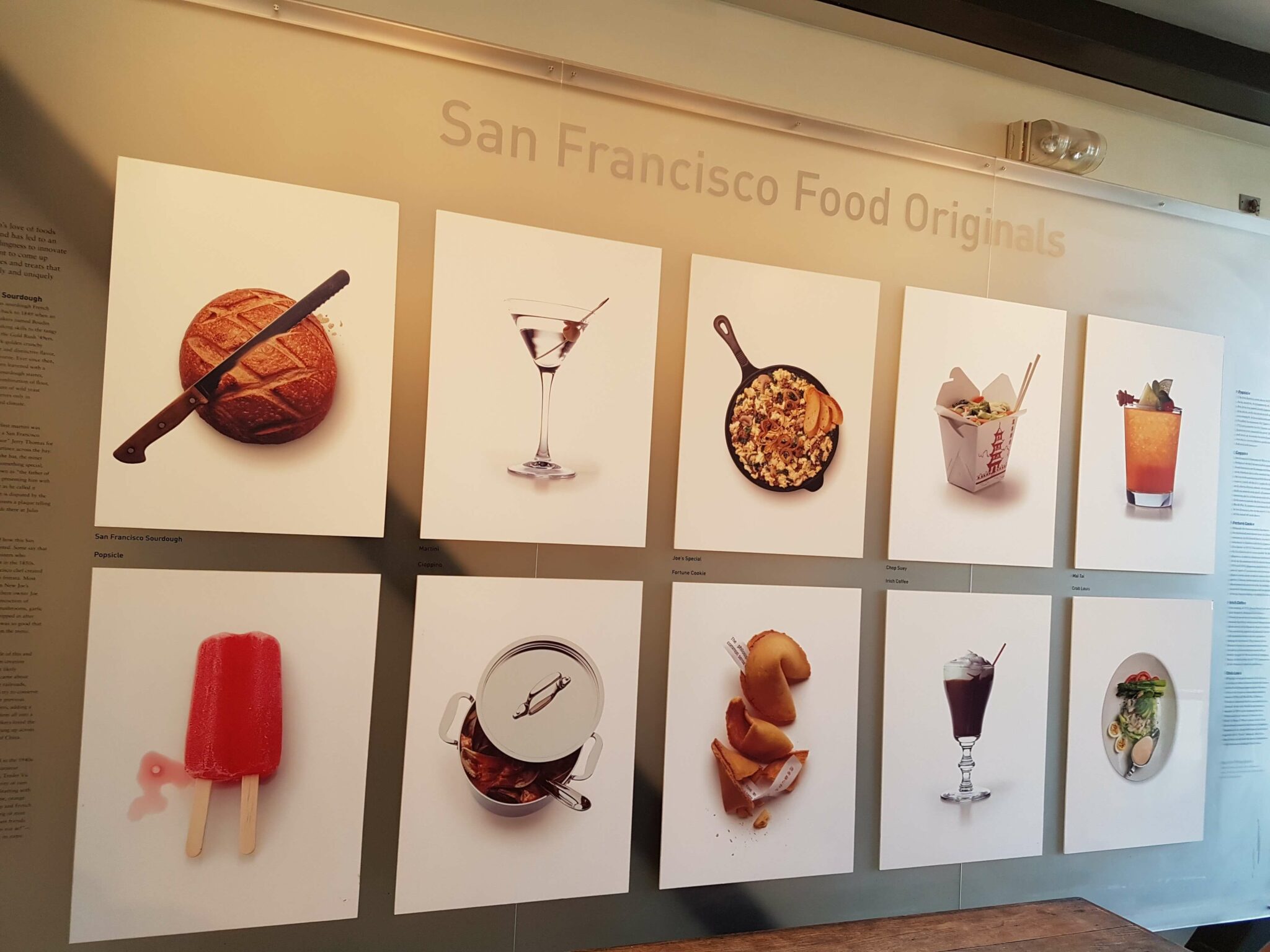 As in the 1840's, the local cuisine had to adapt and feed the local growing population, today's cuisine reflects the many peoples that live in San Francisco and their heritage. Anything from Japanese ramen to Chinese Peking Duck and the All-American Burger you will definitely not be disappointed by this rich gourmet heritage.
Seafood
San Francisco is well known for its sea food. If you're after what local food looks like, head over to one of the piers such as Pier 39 and get yourself immersed into the many stalls that offer a great variety of seafood.
Anything from clams, crabs to fish are freshly cut and offered ceviche or cooked to taste.
Or even better, go to Boudin's and get a sourdough bread clam chowder. This is essentially a creamy soup with clams served in a round bread as a bowl. It really is good and unique. Best served with an amber beer.
Oysters are another good option, served with a Napa Valley white wine – it will surely put a smile on your face.
American
Burgers, they are that one thing that everyone smirks at but deep inside they really want it. Best place to experience this?
In a 70s themed diner downtown San Francisco such as Lori's Diner. Don't forget your milkshake with your burger – for best results, always add malted milk to your mix.
Feeling a bit more classy?
Head over to a 1849 style saloon such as Comstock Saloon, get yourself your favourite menu item and ask the bartender for a whiskey sour cocktail with your choice of whiskey. I personally became a fan of rye whiskey.
Drinks
Talking about whiskey – San Francisco boasts some of the nicest cocktail bars there. Anything from long Islands to Russian Spring, they've got it. Sit down, relax and enjoy your poison of choice in one of the many themed bars.
Final thoughts
When looking at San Francisco, it definitely stands out from all the American cities. The sudden influx of capital and investment brought by the I.T. market has been absorbed by the city and made it into a trend setter on the world stage.
This can also be seen in the welfare of the people – a feel you often get in the Nordics or high class Austrian/British areas. And sure, whilst homelessness can be a by-product of this success, I believe the city offers a great experience for any tourist regardless and shouldn't be discounted from your bucket list.
Plus where else will you make photos of sea lions with the Golden Gate Bridge in the background whilst eating a $20 burger?
Ready to book? Below are some recommendations to get your trip started:
---
---
---
---
---
---
---
As an Amazon Associate and member of various other affiliate programmes, some of the links in this article are affiliate links, meaning at no additional cost to you, we will earn a commission if you click through and make a purchase.
---
Like what you've read? Subscribe to our blog by adding your email address below. You'll be the first to hear about new destinations and articles we publish!
Are you interested in travelling? Check out our Facebook page and other social media for regular tips and recommendations on how to travel and where to go!