Where do we even start? "New York, New York, ♫♫♫" – you can even hear Frank Sinatra singing it just like he did back in the 1980s. Discover in this article amazing attractions, cool sights, and unusual things to do in New York City from City Hall Station to The Statue of Liberty.
This visit was part of our trip on the East Coast of the United States – Philadelphia, Washington DC, New York and Boston.
Overview
New York, once a small Dutch outpost called New Amsterdam became the city it is today, and with it changed the lives and destinies of many immigrants that arrived here.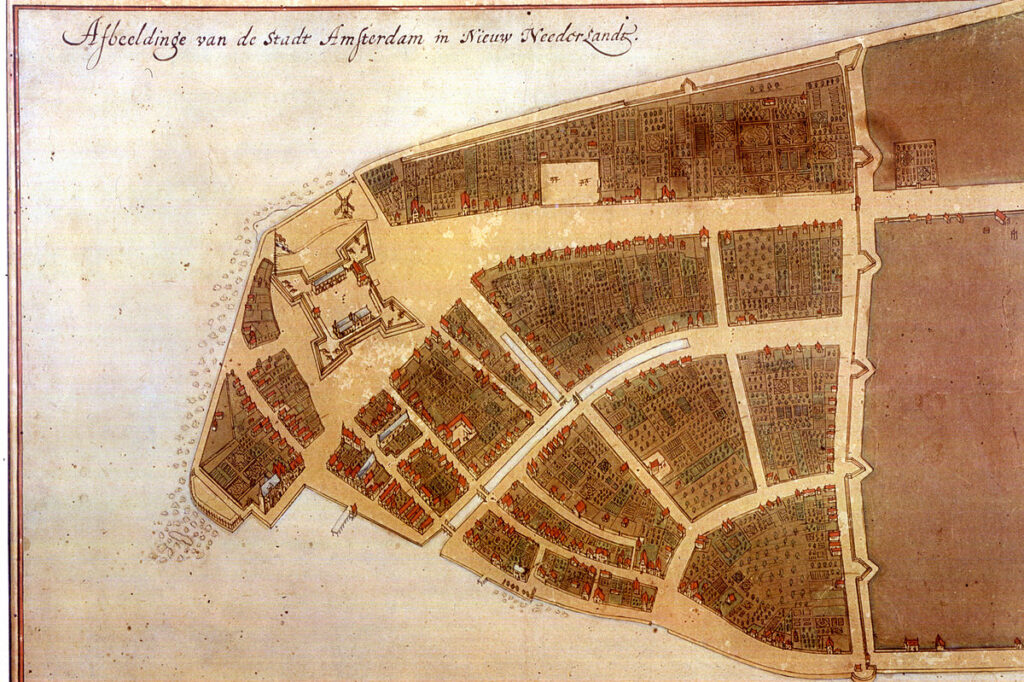 New York is part of the BosWash megalopolis and is connected to the rest of the world through its large port. The city of New York, often called New York City (NYC) to distinguish it from the state of New York, is the most populous city in the United States.
Many districts and monuments in New York City are major landmarks, including three of the world's ten most visited tourist attractions in 2013. A record 66.6 million tourists visited New York City in 2019.
Travel and Accommodation
New York has several airports however, from Europe the main two you would be looking at are John F. Kennedy International Airport (JFK) and Newark Liberty International Airport (EWR). JFK particularly offers quick links to downtown New York facilitated by public transport.
Be sure to check our article on how to book cheap flights to get the best deals.
Our trip to New York started from when we arrived from Washington D.C.. Being late night and having just checked in to our hotel Hilton Garden Inn Long Island City New York we decided to head out and explore New York.
In terms of accommodation, we would recommend booking your travel through an aggregator such as Booking.com or Agoda to get the best rates. This is what we did as well.
Top things to do in New York
There are so many things to do and see in New York, time is never enough to explore everything. Below are our top recommendations.
If you don't have enough time in the city, you might consider Hop-on Hop-off New York Bus Tour to cover the main attractions.
Empire State Building
We decided to go to Manhattan island and explore the city and see many of its landmarks. First on the list was the Empire State Building.
Construction of the Empire State Building begins on March 17, 1930. Occupying a central spot on Fifth Avenue, it is to be the world's first 100+ story building.
This one building that appears on postcards, in movies and features in many documentaries as a feat of engineering for its time, had to be visited. This is where the 1933 "King Kong" putting the Empire State Building front-and-centre for one of cinema's most famous films.
As it turns out, there are many skyscrapers in New York but only one has this prime position with a 360 view deck for tourists. The view encompassed some of the greatest landmarks and buildings on Manhattan Island but also you could see far enough to Ellis Island and the Statue of Liberty.
Although not sure if it's understandable from the photos, but the sunny part of the observation deck was manageable in terms of temperature, as soon as you went on the shady side it was the North Pole. So cold, you had to put your scarf and gloves. Hence most of our photos were taken from the sunny side of the deck.
Rockefeller Center
Another great attraction to rival the Empire State Building the the Rockefeller Center. Rockefeller Center is a large complex consisting of 19 commercial.
Tourists can also choose to go on top of the main building. In the main front square during colder periods you can see an ice skating rink. The square filled with the world's flags, skaters surrounded by exquisite luxury brands shops paint a very high class picture of this area and their customers.
Ellis Island
When looking on the streets of New York City, you can see how the various lax immigrations policies through the decades have shaped this metropolis into the financial hub and economic powerhouse with a prime spot on the world stage. Yet, this wasn't always the case.
Many of the people that came here first were met by doctors inspecting them and border agents looking them up for any suspicious behaviour. As a recently arrived immigrant from Europe the sight of the Statue of Liberty would have been a sign of reassurance that the long voyage is now past and the future is yours to make in the the New World. Once arrived, your ship would've first stopped on Ellis Island.
Doctors would inspect you for any diseases followed by a long wait in the hall. Your name would be called by the border agent and you had to have $20 on you or else you might not be let in. Note that knowledge of English was not mandatory. Only, and only then, you could say you've arrived in the Land of Opportunity.
Statue of Liberty
Having seen the above with our own eyes and seeing both New York and New Jersey from Ellis Island and beholding the Liberty Enlightening the World statue or as we know it simply as the Statue of Liberty, it truly brings a sense of inspiration and hope, which New York especially seems to glow of.
The United Nations Headquarters
After all of this culinary debauchery, we decided to take a more formal spin on our trip and visit the U.N.. The U.N. building is not hard to find and is in a very central part of Manhattan on the East River side. The building itself isn't necessarily an impressive feat of architecture but the meaning behind each element tries to capture a world story.
When visiting, make sure to book your tickets well in advance online. They go very fast and visits must be guided, no walk-ins. Be sure to come in early as there is airport style security.
The significance of each room amplifies the moment you walk in and realise that the world is a safer place because of battles fought at the conference table, instead of the battlefield.
Wall Street
The term "Wall Street" has become a metonym for the financial markets of the United States as a whole, the American financial services industry, New York–based financial interests, or the Financial District itself.
Wall Street is home to the world's two largest stock exchanges by total market capitalization, the New York Stock Exchange and NASDAQ.
It's everything you've seen in movies and better! The boulevard itself if full of "suits" busy, talking on the phone or eating on the way to perhaps what is their next meeting. A place to say, "I was there!". Don't forget to take photos with the famous bull!
One World Trade Center & 9/11 Memorial (Twin Towers)
One World Trade Center (also known as One World Trade, One WTC, and formerly Freedom Tower) is the main building of the rebuilt World Trade Center complex in Lower Manhattan.
Next to it is the 9/11 memorial – walking there and seeing the representative 2 fountains pouring into the abyss, symbolizing the loss of life and the physical void left by the attacks.
Grand Central Station
The distinctive architecture and interior design of Grand Central Terminal's station house have earned it several landmark designations, including as a National Historic Landmark. Its Beaux-Arts design incorporates numerous works of art. Grand Central Terminal is one of the world's ten most visited tourist attractions.
When you walk in you'll be confused whether this is a station or a work of art. Looking up the ceiling and seeing the many celestial motifs made us admire the beauty of this building. A commuters' delight for sure.
National Museum of the American Indian
Native American art and artefacts, some going back 12,000 years, displayed in a former customs house. It's a great way to learn more about the tribes that once lived in these parts from pre-colonial times.
The city of lights
When walking during the day in NYC, you can't help but wonder – the night lights must be amazing! From taking the ferry at night to Staten Island to see NYC, New Jersey and the Statue of Liberty or walking down Time Square, there isn't a word to truly describe your sensation.
Staten Island
Let's take them one at a time. The Staten Island ferry is a commuter ferry; however, no one says you can't go on it for pure photography reasons. And that we sure did.
The splendour of these night time photos speak for themselves and paint the city and landscape in a completely different set of colours.
Times Square
We definitely would recommend going afterwards to the all famous Times Square. Sure, it's a mainstream destination so expect plenty of tourist traps but you can still have fun and enjoy the amazing city lights, followed by a nice dinner.
This place is amazing, it cannot be compared to Piccadilly Circus in London.
We actually did so at an Applebee's right in front of the square itself! And no – prices were actually quite good for the location and so was the steak!
Like what you are reading? Why not join us for other journeys by subscribing to our newsletter:
Brooklyn Bridge
The Brooklyn Bridge is a hybrid cable-stayed/suspension bridge in New York City, spanning the East River between the boroughs of Manhattan and Brooklyn. Opened on May 24, 1883, the Brooklyn Bridge was the first fixed crossing of the East River.
Nowadays, it also offers a pedestrian ramp where you can see amazing views of Manhattan and Brooklyn. Worth going till at least half way if not even crossing into Brooklyn.
Flatiron Building
The Flatiron Building is on of New York's highlights. It is located at 175 Fifth Avenue in the eponymous Flatiron District neighbourhood in Manhattan The western and eastern facades of the building converge, forming a "peak" where Fifth Avenue and Broadway intersect.
Central Park
Central Park is an urban park in New York City. It is considered to be the most filmed location in the world. It influenced the development of urban parks and is widely regarded a masterpiece of landscape architecture.
There are plenty of things you can do in the park e.g. take a horse and carriage ride, have a picnic, take a boat ride on the lake, rent a bike etc.
Food and Drinks Highlights
Southern BBQ
As this is the U.S., in true us style – eh-hem – I convinced my other half to join me for a southern style BBQ. What can I say, guilty, but I'm a sucker for a good succulent Texas brisket served with some golden cornbread. And so we did.
The place we went to was a bit out of the way but the journey wasn't necessarily too bad as you travel by tube subway and you are rewarded with the above. Do make sure to reserve a spot though. Be sure to check out Dinosaur Bar-B-Que.
Amish Deli & Store
Also, when in NY, make sure to go to a deli. It's exactly like in the movies! As an undoubted carnivore I decided to go for the New York pastrami sandwich.
It was everything someone like me would want, Hristina, on the other hand, had a cheesecake. Everyone with their preferences, I guess. And who would've guessed that all these were so good and served fresh in a central Amish store!
American Diner
Another distinct set of eateries are the iconic American Diners. Diners offer a wide range of foods, mostly American cuisine, a casual atmosphere.
Considered quintessentially American, many diners share an archetypal exterior form. Some of the earliest were converted rail cars, retaining their streamlined structure and interior fittings. From the 1920s to the 1940s, diners, by then commonly known as "lunch cars", were usually prefabricated in factories, like modern mobile homes.
And so we went to a nearby well reviewed diner and we ordered a traditional American steak imported from… Romania. Ta da! Bet you didn't expect that one.
Authentic Bagels
The New York style bagel is the original style of bagel available in the United States, originating from the Jewish community of New York City, and can trace its origins to the bagels made by the Ashkenazi Jews of Poland.
And yes – they come with any topic one can wish for. Pizza bagel? BLT? Salmon & cream cheese? No problemo! Whatever flavours whatever your desires these guys here have them all.
Little Italy
Little Italy is a neighbourhood in Lower Manhattan, once known for its large Italian population. It is bounded on the west by Tribeca and Soho, on the south by Chinatown. Calzones, Italian style cafes as you'd find in Rome are what the local immigrants from Italy brought to enrich New York's cultural landscape.
Carlo's Bakery
I always found the "Cake Boss" show amazing. Cakes the size of New York skyscrapers dressed in icing sugar make and pastry chef admire the skillset behind it.
Want to experience it for yourself the "Cake Boss" experience head to Buddy Valastro's bakery is known for a variety of cookies, cannoli & elaborate cakes.
New York Food Stalls
You remember when you saw in American movies busy business people rushing get a hot dog or pretzel on their way to their next meeting? Why not try them out yourself?
I said to myself at some point, we can't be in NYC and not have a famous NYC hot dog! Perhaps nothing special but definitely worth the experience.
Final thoughts
And sure, you could say – is that all? To which I'd say – definitely not! But these are for sure the things to see and watch out for when you are in NYC. We believe the city is vibrant and seems to inspire you, once there.
The tall skyscrapers, Central Park, the Statue of Liberty to name a few are what make New York home to over 8 million people.
Ready to book? Below are some recommendations to get your trip started:
---
Accommodation – would recommend booking your accommodation through an aggregator such as Booking.com or Agoda to get the best rates. We also use TripAdvisor to read reviews.
---
Transport – consider Rentalcars.com for car renting or if you rely on public transport, you can use Omio for trains, coaches, ferries, airport transfers and even flights.
---
Activities – a great option is GetYourGuide, Klook or Viator for tours, excursions, experiences and tickets to many tourist attractions.
---
Travel money – we have Starling Bank accounts (UK residents only) with 0% fees on FX and a good Mastercard exchange rate. Revolut is another good option.
---
Internet abroad – with Airalo you can access a wide range of eSIMs (digital SIM cards) available for different countries and regions.
---
Luggage storage – if you need to store your bags whilst exploring the destination, you can use Radical Storage to find your closest luggage storage and enjoy your journey until the very end.
---
As an Amazon Associate and member of various other affiliate programmes, some of the links in this article are affiliate links, meaning at no additional cost to you, we will earn a commission if you click through and make a purchase.
---
Like what you've read? Subscribe to our blog by adding your email address below. You'll be the first to hear about new destinations and articles we publish!
Are you interested in travelling? Check out our Facebook page and other social media for regular tips and recommendations on how to travel and where to go!